The best areas to place your home security cameras in Mesa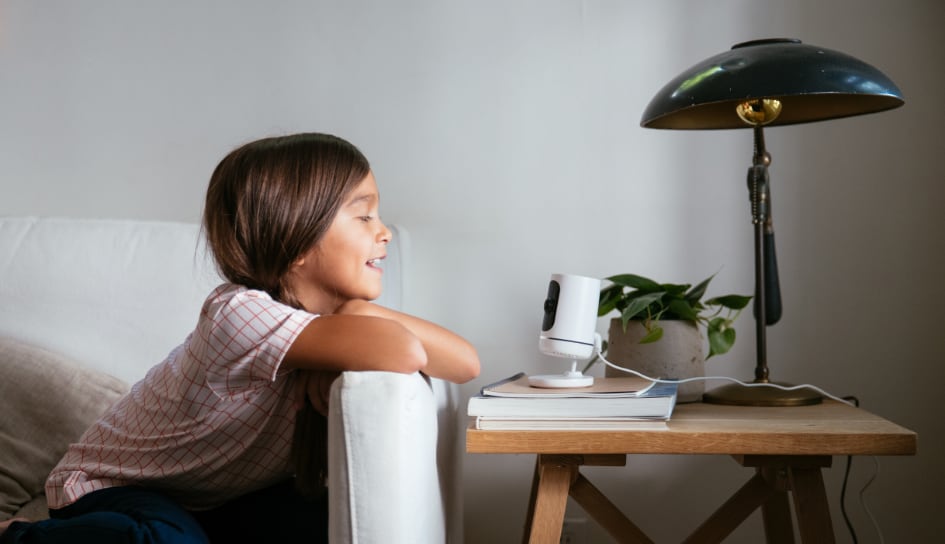 When considering the most essential areas to place your Mesa home security cameras, find the most used points that need an accurate view of any potential danger. Begin at the front door and then add cameras to the exterior spots where you can't see through windows. And don't forget to incorporate devices in indoor spaces like hallways.
Review these easy recommendations on where you should place your Mesa home security cameras.

Utilize A Video Doorbell At The Main Entrance
When you think about the possible dangers that could pose a problem for your home, an intruder or porch pirate could be a chief concern. In fact, law enforcement data indicates that nearly 35% of all intrusions occur right through your front door. Naturally, ensuring you always lock your door can decrease the probability of front-door intrusion, but it's also nice to have a clear sightline of the front stoop.
Smart doorbells provide high-definition video so you can get a detailed perspective of your entrance 24/7. If a person comes to your door or the front porch, the cameras will start recording and send notifications to your mobile device. You can even speak with visitors via the bi-directional audio function that integrates with your home security app. Or have your smart lighting in your hall or foyer switch on automatically to look like you're on site when you are actually away.
Watch Windowless Areas With Outside Cameras
Dead spots are some of the best places to place your home security cameras in Mesa. Basically, you're getting a virtual window with an exterior camera. As you are able to attach them wherever you want, you can easily obtain a view of areas not visible from windows, like the perimeter around your garage -- specifically if you have a detached garage.
Some other dead spaces found at your property could include:
Back corners not facing a road
Spaces around a chimney or deck overhang
Entry doors to the cellar or basement egress windows
Barns or additional outdoor installations
For security camera placement, make sure you have an unobstructed sightline. That may mean pruning any brush or branches that may obscure your view.
Where To Place Your Inside Cameras In Mesa
Within your home, you have many possibilities for placing your indoor surveillance. These cameras are small and stylish and will stay on shelving, bookcases, or countertops. If a sudden or unusual motion takes place at night or when you're not there, you'll receive a phone notification accompanied by a video segment.
The most popular rooms for interior video cameras are primary walkways and areas with expensive electronics or artwork. Primary living areas like family rooms often have the bulk of camera installations in Mesa. First and second-floor hallways are also popular -- especially to monitor exit paths in the occurrence of a fire or other disaster. Computer rooms are getting more popular, as remote work has evolved.
Install Home Security Cameras With A Smart Home Package
Your property should have a comprehensive line of defense. Get in touch with us today to start planning your home security system, and you'll be able to protect every inch of your abode in a short amount of time! Place a call to (480) 568-6350 or submit the form below for a free estimate.
Areas Served Around Mesa By Smart Security Specialists Your Local Vivint Authorized Dealer